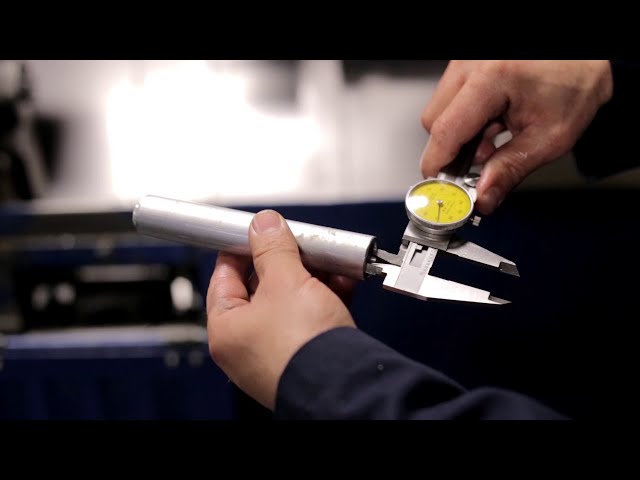 CNC TURING SERVICES
DOOSAN PUMA MX 2500 LST
SIMULTURN BIG BORE TURNING CENTER
WITH LIVE TOOLING & C AXIIS. 3" DIA SPINDLE THROUGH.12' BAR DEEDER
CNC Turning Services
CNC turning services at ABF. With access to a network of over 3,000 shops with CNC lathes and turning centers, ABF provides you with the capacity and capabilities your project needs, while also delivering the most competitive pricing and lead times. ABF's machine learning-trained technology platform also provides instant manufacturability feedback to ensure that your part is optimized for the CNC turning process and fits the requirements you need. Our on-demand manufacturing platform can deliver high-quality metal or plastic turned parts for rapid prototyping or low-to-high volume production runs.
Advantages of CNC Turning Services
Productivity
Because you can programme a CNC turning services or other machine to perform a complex series of actions, you can often step away while the machine gets to work. This can include out-of-hours automated machining in certain set-ups, hugely increasing your productivity and rate of output. This is particularly true for precision engineers operating several CNC turning services such as Oracle Precision.
Consistency
Because the use of a CNC almost eliminates human error, CNC turning services machines are highly consistent and accurate in the work they produce, providing clients with uniform and faultless products. This is what makes CNC turning services machining so crucial for areas where quality is critical, as the level of reliability and quality in the work produced is much higher.
Cost Effectiveness
CNC turning services machines more than make up for their initial costs with a high rate of output and lower number of mistakes in resulting components. Operators also require less training to operate a CNC turning machine and can learn how to use the machine in a virtual environment, eliminating the need for training workpieces. As these machines become more popular and widespread, their cost will continue to drop.
Safety
Any hazardous safety issues, such as a jam or other machining error, is only detrimental to the machine and not a safety issue for the operator, unlike conventional open guard machining.
Versatility
CNC turning services machines can be reprogrammed in a short period of time to produce a completely new product, making them ideal for short or long production runs. You can change programming without it being time-consuming or too costly.
Applications for CNC Turning Services
Because CNC turning services can be applied to virtually any material, it is perfect for rapid tooling, i.e., creating fixtures or molds.
The range of materials available, low cost per unit, and speed of production makes CNC turning a great option for prototyping
High-quality finish, vast material options and precise tolerances have made CNC turning services a favorable technology for end-use parts.
CNC Turning Services Finishes
AS-MILLED

BEAD BLAST

ANODIZED (TYPE II OR TYPE III)

POWDER COAT

CUSTOM
As-Milled
The finish option with the quickest turnaround. Parts are left with visible tool marks and potentially sharp edges and burrs, which can be removed upon request. Surface finish is comparable to 125 uin Ra finish.
Bead Blast
The part surface is left with a smooth, matte appearance.
Anodized (Type II Or Type III)
Type II creates a corrosion-resistant finish. Parts can be anodized in different colors—clear, black, red, and gold are most common—and is usually associated with aluminum. Type III is thicker and creates a wear-resistant layer in addition to the corrosion resistance seen with Type II.
Powder Coat
This is a process where powdered paint is sprayed onto a part which is then baked in an oven. This creates a strong, wear- and corrosion-resistant layer that is more durable than standard painting methods. A wide variety of colors are available to create the desired aesthetic.
Custom
Don't see the finish you need? Submit an RFQ and we'll look into a finishing process for you.
Industries that use CNC Turning Services
Adoption of CNC turning services machining can improve every aspect of the manufacturing process; however, certain industries derive very specific benefits from its implementation.
Learn More About Our Other Services
Customer service is a cornerstone in the success of ABF. Knowledgeable account managers provide highly personalized service overseeing your orders and projects from start to finish in a friendly and professional manner. ABF operates two shifts seven days a week.
Aluminum Extrusion and Machining
ABF is your single source for specialty aluminum profiles and aluminum extrusions. From standard extruded aluminum shapes, to custom...
Subassembly and Full Assembly
Take advantage of the convenient assembly & packaging services offered by ABF. Whether you require sub-assembly or full assembly to...
Laser Cutting
Laser cutting is one of ABF's Sheet Metal profiling processes that directs a high-power laser through optics to cut materials for industrial applications. Laser cutting is both more precise...
Wire Electrical Discharge Machining
Wire electrical discharge machining (EDM) is a process of metal machining in which a tool discharges thousands of sparks to a metal workpiece.
Brake Press
Brake Press tooling makes all the difference when choosing a manufacturer for metalworks. A variety of tools, along with the machinery's tonnage, determines production...
CNC Milling
Digital technologies and CNC milling machines allow for the resolution of many problems which cannot be easily solved using prior methods. The technology approaches...
CNC Turning
With access to a network of over 3,000 shops with CNC lathes and turning centers, ABF provides you with the capacity and capabilities your project needs, while also delivering...
Tool & Die Making
Tool and die making, the industrial art of manufacturing stamping dies, plastics molds, and jigs and fixtures to be used in the mass production of solid objects.
Fabrication & Welding
Metal fabrication is a critical part of the manufacturing process. From paperclips to plane parts, it's used to create a wide variety of products. Metal fabrication is an essential...
Metal Stamping
Our metal stamping & fabrication division supplies quality products around the world. These precision products are used in a variety of applications, from electrical...
Tube Bending
ABF's CNC tube benders handle everyday bending tasks as well as the most demanding, high precision jobs. These CNC bending machines are perfectly suited for production...
Powder & Liquid Coating
We provide both powder and liquid coating services: Dry powder coating is applied as a free-flowing powder, liquid coating is also available if you're aiming for that glossy look.
Complete Design and Engineering
At the center of ABF's productions capabilities is a team of skilled engineers who provide outstanding design & engineering expertise utilizing the latest in high-end 3D modeling & CAD/CAM software. 3D modeling and prototype production are facilitated through their years of experience resulting in optimized output efficiency. ABF offers design/build assistance that can best adapt your existing parts or original concepts to the most innovative and cost effective manufacturing methods.
Inventory Management Services
With our comprehensive & fully integrated Visual Manufacturing ERP (Enterprise Resource Planning) system, ABF offers just in time shipments and other inventory management services. Component and assemblies flow smoothly into your production line eliminating needless delays; as well, we can manufacture and stock optimal quantities of product to assist you in best managing your inventory.
Fleet Services
With a truck fleet that includes a flatbed, deliveries and pickups are a breeze. We provide free fleet services when we fill any large requisitions. Our delivery services are available in conjunction with any of production services above. Just let us know where you want your Mercedes power.